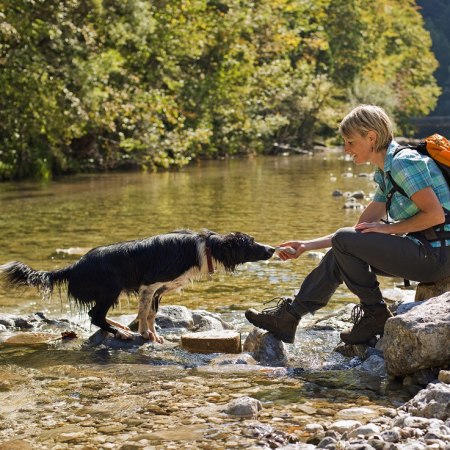 Yes - we love dogs too!
And we will do all we can to create a wonderful holiday for you with your dog. To be honest, we have not been asked to create a cycling holiday with your dog in tow. But we have provided numerous walking trips. Some choose to walk with their dog(s), others opt for their favourite friend to be transferred with their partner and luggage. Or maybe you would like a mix of the two?
We know the hotels that love dogs - and there are enough, which is why we have been able to provide dog friendly trips in all the areas of Britain where we operate.
So throw down the challenge to us and we look forward to sharing a great walking break with happy clients.