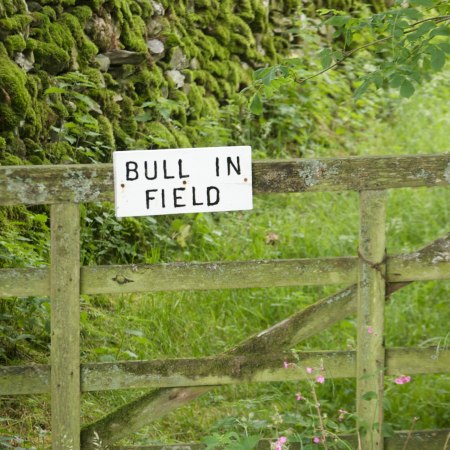 The trips featured on this website are operated by The Carter Company which is the trading name for Capital Sport Limited, a company registered in England and Wales, Registered Number: 4601181, Registered Address: 2 Wyevale Business Park, Kings Acre, Hereford HR4 7BS. All bookings are made and accepted in accordance with the terms set out in these conditions
1. Booking confirmation
When we receive your booking form we will check the availability of your trip and confirm your party details with you. To guarantee your booking we then require a deposit of 30% per person which must be paid within 10 working days of our issuing a confirmation invoice. Your booking is accepted by us on receipt of this deposit.
2. Methods of payment
We accept payment by debit card, most major credit cards excluding Amex, sterling cheques drawn on a UK bank account, and transfers direct to our bank. Diners Club cards are not accepted. Final payment is due 60 days before your trip starts. When we receive your final payment we will send you a pack containing information about your trip, what you should bring/wear and where we will meet you
3. Our Agreement
When you book a trip, a contract is made when we or your Travel Agent confirm your booking, which is your commitment to pay for the whole trip. We will send you an invoice the day after you have made the booking. The person providing the contact details accepts responsibility for paying for all the people in the booking. You must be at least 18 years old to make a booking with us.
This agreement will be governed by English Law and any disputes will be dealt with by the English Courts. If however you have booked your trip in Scotland or Northern Ireland any disputes may be dealt with in the local courts in Scotland or Northern Ireland and will be subject to the law of those courts
4. Your financial protection
The Association of Bonded Travel Organisers Trust Limited (ABTOT) provides financial protection under The Package Travel and Linked Travel Arrangements Regulations 2018 for Capital Sport Ltd t/a The Carter Company, member number 5170, and in the event of their insolvency, protection is provided for the following:
Non-flight packages
ABTOT cover provides for a refund in the event you have not yet travelled or repatriation if transport was inlcuded in your package. Please note that bookings made outside the UK are only protected by ABTOT when purchased directly with Capital Sport Ltd
In the unlikely event that you require assistance whilst abroad due to our financial failure, please call our 24/7 helpline on 01702 811397 and advise you are a customer of an ABTOT protected travel company.
You can access The Package Travel and Linked Travel Arrangements Regulations 2018 here:
You can find out more about ABTOT here
5. Price guarantee
The price quoted at the time of booking is guaranteed for your departure date and is inclusive of tax and delivery costs. Prices are quoted in Pounds sterling and are payable in that currency
6. Cancellations and Amendments
Should you wish to cancel your trip for reasons other than Covid 19, you may do so by writing to us (special terms for Covid 19 are laid out in 18 below). If you cancel, you will be liable to pay the following fees: 57 or more days before your trip starts - your deposit; 29 days to 56 days - 50% of total price; and 0 days to 28 days no refund.
For European trips the terms may vary. If after you have paid your deposit, you wish to change your arrangements in any way, we will do our utmost to make these changes, but it may not always be possible. Any request for changes to be made must be from the "lead name" on the booking. You will be asked to pay an administration charge of £80.00 per person.
7. Itinerary changes
All our trips are personally researched by us and carefully planned. As conditions change though we may find improvements to our itineraries that will benefit everyone. We may also have to alter an itinerary due to unforeseen circumstances. We will always seek to maintain our high standards
8. Insurance
To take one of our trips, you must have Travel Insurance covering Covid 19 and unexpected costs due to illness, accident, trip cancellation or lost luggage. If you live outside the UK, this should be obtained in your home country
9. Complaints
Should you have a complaint during your trip please notify our host and they will do their best to rectify the difficulty. If it is not possible to resolve the problem on the spot and you wish to write to us after your trip, this should be done within 28 days of your trip end
10. Accommodation
On our luxury trips, the accommodation is among the finest available in the areas you tour. All bedrooms have private bath or shower rooms with tea and coffee making facilities etc. On our classic trips, all accommodation is hand picked and all is ensuite. If you would like a single room, which will carry a supplement or a family room, please let us know and we will do our best to accommodate you
11. Meals
All our trips include breakfast each day. Dinner is included where specified on luxury trips. We leave you free to make your own choices for lunch
12. Helmets
We recommend that you wear a helmet when cycling and helmets are included in the trip price unless stated
13. Bicycles
Bicycle hire is included on all our cycling trips unless stated and you are responsible for the bicycle during this period. If the bicycle is lost or damaged during its hire we are entitled to charge you for its repair or replacement. We recommend that you use our bicycles rather than bring your own but if you wish to bring your own the price of your trip will be reduced by a nominal amount. Please ask us for each trip. Our bicycles come with a pannier, water bottle holder, pump, cable lock, puncture repair kit and map or phone holder
14. Wet weather
If it rains, you will sometimes get wet! If it is raining in the morning, have another cup of coffee and start your journey when the rain lightens. On all our trip days there is plenty of time to linger and very often there is the option to take a train or boat to your next hotel
15. Language
If you don't speak English very well, don't worry! Our hosts are on hand to help with communication and in most of our hotels, there is likely to be a member of staff that speaks your language
16. Fitness
All our trips are designed to be enjoyed by anyone who is reasonably fit. Most are leisurely journeys with plenty of time for relaxation and sightseeing and some include days when you don't need to be active at all. The more demanding trips where we suggest some regular cycling or walking as a prerequisite are listed. If you haven't cycled or done much distance walking for a while, it is better to get in shape before rather than during the tour. If you are in doubt about your physical ability, let us know so that we can advise you on your trip selection
17. Risk
In taking one of our trips, you agree to travel at your own risk
18. Covid 19 Special Terms and Conditions
We can only make the following specific exceptions to our cancellation policy:
If a travel ban is imposed by a government authority (either in the country of origin or in the country of destination) within 28 days of the tour start, for Covid-19 related reasons, which prohibits travel on the booked dates to and from the destination or makes this impossible, postponement of the tour to a future agreed date will be possible at no additional charge subject to any non - refundable tour elements. or

If a mandatory quarantine of more than 48 hours is imposed, either in the country where the tour takes place, or upon return home, within 28 days of the tour start, for Covid-19 related reasons, postponement of the tour to a future agreed date will be possible at no additional charge subject to any non - refundable tour elements.
19. Privacy policy
Please read our Privacy Policy.