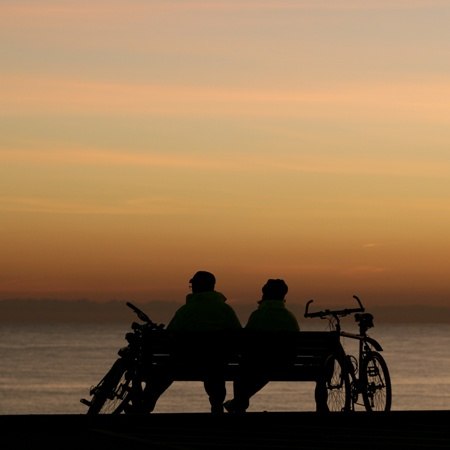 We hope to have all your questions covered below but if you need any further help please just phone us on +44 1296 631671
1. Will my accommodation be ensuite?
Yes. All accommodation comes with ensuite facilities with either a shower, a bath or both.
2. What meals are included?
In almost all cases in the UK, a full English breakfast is included. Continental breakfasts are served elswehere. Dinner is included occasionally on our luxury itineraries. Please see each individual trip for details, or contact us if you're uncertain.
3. How do I get to the start of the tour?
We can provide you with directions and parking information if you are coming by car. Most trips can be reached by train and we are happy to give you details of stations and timetables. If you are arriving by air, we will again offer advice and information on how best to reach the trip start point.
4. What do I do if it rains?
Britain wouldn't be green without a little rain but we do advise packing a waterproof jacket into your backpack or pannier. If it rains whilst you're on the road, we suggest finding the nearest cafe and ordering a cup of tea or two until it stops. We know England has a bad reputation for rain but it does rain on the continent too, and the weather in the summer is often absolutely glorious. We suggest just embracing Mother Nature, whatever she brings, and enjoy being on holiday! However, if you do get stuck in a downpour and you're feeling like you've had enough, we do provide local cab numbers just in case.
5. Can I book a trip to start on any day of the week?
Some trips start on specific days of the week. See specific holiday pages for information on this. With a few exceptions, trips can be booked to start on other days but this may incur an additional cost.
6. What makes a Carter Company bike tour or walking holiday better than other providers' trips?
We stand apart from the competition in a number of ways. First and foremost, we are about quality in everything that we do. Quality accommodation (most trips have a choice of boutique or luxury hotels); quality hybrid bikes; quality routes that have been meticulously researched and designed with the thoughtful traveler in mind; and quality customer service from our friendly and dedicated team. We have the widest range of cycling holidays in the UK, and we are also unique in offering both gentle and not-so-gentle itineraries. For more info on how we define gentle and not-so-gentle, please click here. Finally, we have been around a lot longer than most tour operators! This means our insider knowledge and local expertise is second to none - and it really shows in our itineraries. We always get wonderful feedback from customers, who say they feel like they got to know their destination through the eyes of a local. Our ambition is to create authentic travel experiences, the opposite of standard, off-the-shelf trips that some operators offer.