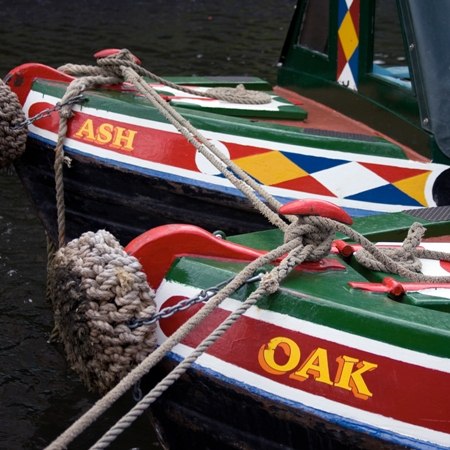 Here's a hand-picked selection of people we think are doing good things, and we reckon you might like too...
Hidden Europe - a website built on the mission to showcase and share those hidden gems that all too often get bypassed for the oversubscribed headline attractions that tend to be heaving with tourists. We believe that hidden gems are at the heart of truly authentic travel experiences
Brooks England - traditional leather bike saddle manufacturers. A British institution
Great Little Place - one of the best London guides. Like us, their mission is to share with people the hidden gems of England
Daunt Books - the best bookshop in London! Amazing travel section and generally a lovely place to enjoy a Sunday afternoon browse while supporting independent retailers
Pashley Cycles - quintessentially British bikes, still made in the UK today and a family business much like our own
Carl Honore - a writer we highly recommend!
Stanfords - great map store. We love an OS Map here!
Slow Travel Europe - we're all about 'slow travel' here at The Carter Company. At the heart of this concept is the idea of getting back to the enjoyment of travel as a process of itself, rather than just a means to an end. There is so much to see and experience if you slow down and look around
Liberty - one of our favourite London shops and one of the oldest too. The building alone is worth a visit; you'll be blown away by the curation inside. Highlights include the menswear floor, perfume and fabric & haberdashery sections
Travel Almanac - a beautiful independent travel magazine with fantastic editorial content and unusual images
Slow Food - a movement after our own heart! A strong advocate for slowing down and taking the time to appreciate the moment during our busy modern lifestyles
Bobbin Bikes - lovely British bikes, beautifully crafted and very stylish
Only In Guides - fantastic and unique travel guides
Cycle Chic - great cycling resource for girls, with everything from tips on fashion in the saddle to encouragement with getting started cycling in London
Travel Information
Shakespeare's England - fantastic organisation flying the flag for tourism outside of England's capital
Dash4it Maps - great online resource for anyone looking to buy a map